For the TheseMyths channel series, see Real Life Myths and Legends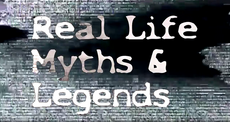 Real Life Myths & Legends is an Internet documentary anthological series on YouTube. The show is uploaded at the Shenaotic channel (stylized Shen). Since its premiere in 2013 it has gained mild success.
Overview
Episodes
Ad blocker interference detected!
Wikia is a free-to-use site that makes money from advertising. We have a modified experience for viewers using ad blockers

Wikia is not accessible if you've made further modifications. Remove the custom ad blocker rule(s) and the page will load as expected.