| | |
| --- | --- |
| | "Theoretical speculation is futile unless it is supported by quantitative evidence." |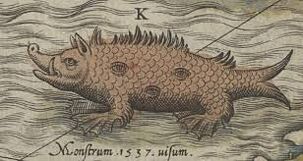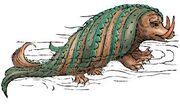 Sea Swine
are aquatic creatures said to have been sighted by explorers in the early Modern Era. They are shown on many maps during this time, as well as being mentioned by Conrad Gesner, who is considered the founder of modern zoology. They are giant boar-like aquatic creatures with tusks. There are no modern sightings, although in the old times many explorers reported or drew these creatures. Some sightings of Sea Swine happened during the 1800s, but in the 1900s, no Sea Swine were reported. Sea Swine could have just been seals, sea lions, or walruses.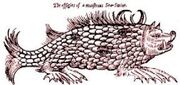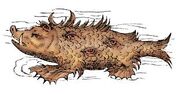 "As unpredictable—and probably just as controversial—as UFOs, Leyak are a supernatural phenomenon most feared by many Indonesians."

This article is a stub. You can help the Cryptozoologists and Cryptobotanists on Cryptid Wiki find other information or by expanding it.
Ad blocker interference detected!
Wikia is a free-to-use site that makes money from advertising. We have a modified experience for viewers using ad blockers

Wikia is not accessible if you've made further modifications. Remove the custom ad blocker rule(s) and the page will load as expected.