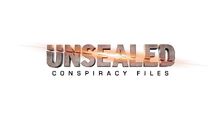 Unsealed: Conspiracy Files looks at mysterious, previously top secret case files released by the government in April, 2011 as a result of the Freedom of Information Act. Looking at conpiracy theories however it does look at cryptids Such as the Mantuak Monster, Bigfoot, Aliens such as The Greys and others.
"As unpredictable—and probably just as controversial—as UFOs, Leyak are a supernatural phenomenon most feared by many Indonesians."

This article is a stub. You can help the Cryptozoologists and Cryptobotanists on Cryptid Wiki find other information or by expanding it.
Ad blocker interference detected!
Wikia is a free-to-use site that makes money from advertising. We have a modified experience for viewers using ad blockers

Wikia is not accessible if you've made further modifications. Remove the custom ad blocker rule(s) and the page will load as expected.